HEUFT eXaminer

II

XAC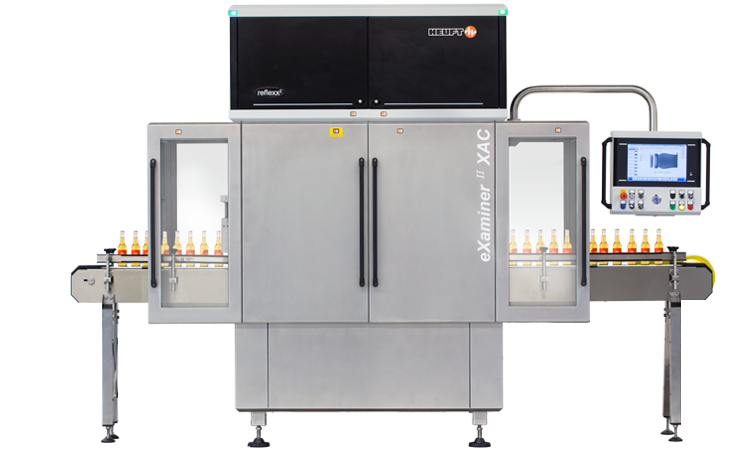 REQUEST
Your benefits
From the basics to full maintenance: you will learn everything about the inspection of product and packaging with the HEUFT eXaminer II XAC on this training course. Our experienced and qualified trainers will explain the system for the inspection of product and packaging clearly and fully. This makes reliable handling easier and provides help for self-help. For example you will learn how to reduce costly downtimes sustainably with the HEUFT TeleService in the event of a fault.
Practical exercises directly on our training devices play an important role. Here you can work with the device optimally in a quiet environment without affecting production.
Take advantage of:
fast troubleshooting by your or our trained specialists
detailed knowledge about the operating principle of the devices
a high level of expertise in independent maintenance
Target group
Employees from production, maintenance and quality assurance departments with knowledge on how to handle automated filling and packaging machines.
Educational aims
an understanding of the assembly and operating principle of the device
independent and safety-conscious operation
readjustment of parameters during production
correct cleaning, maintenance, troubleshooting and use of the HEUFT TeleService
Duration
4 days
Participants
Our training courses are for a minimum of four participants. Individual courses may be cancelled if there are less enrolments. We would be pleased to offer you a specific training course only for your own employees.
Languages
In German or English. Other languages available upon request.
Contents
Overview
Safety

dangers and symbols
safety door and emergency off circuits

Design and function – basics

container flow
detections
rejectors

Operation / production

operating elements
HEUFT Navi
messages
test container log
cleaning

Format change

format change – step by step

Design and function – details

HEUFT SPECTRUM

II

system basics
HEUFT Navi ext
basics of the X-ray technology
mechanical adjustments
adjusting the detections
adjusting the rejectors

Troubleshooting

systematic fault analysis
HEUFT TeleService

Maintenance and administration

maintenance guidelines and intervals
replacement of wearing parts
replacement of X-ray components
data backups and user administration
Dates:
Upon request
---