Labelling machine
---
---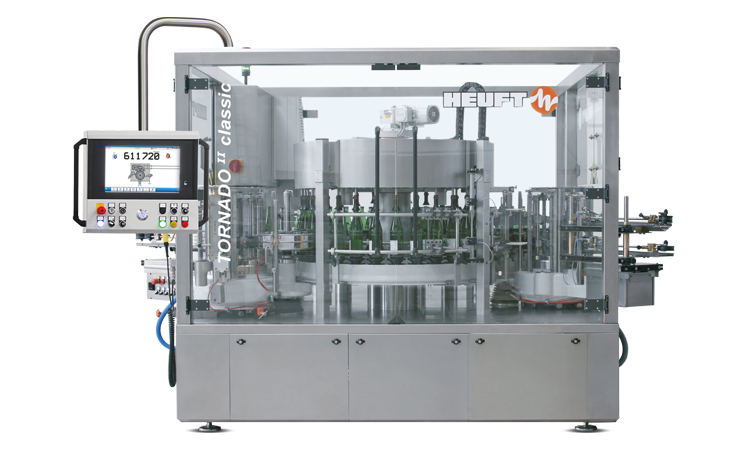 HEUFT TORNADO II classic
Versatile labeller based on the highly automated HEUFT SPECTRUM II.
The HEUFT TORNADO II classic combines the classic robust design of proven HEUFT labelling machines with the current HEUFT SPECTRUM II platform. This not only increases its automation, performance, precision and operational reliability when applying labels but also makes it much more versatile: up to three different stations for accurate wet glue, self-adhesive and wrap-around labelling can be easily integrated into the new generation labeller. Integrated detection units safeguard the features and quality of the final food product sustainably.
Wet glue labelling
Applying precisely: exact complete equipment.
Accurate, gentle and tidy: the HEUFT TORNADO II classic can be equipped with up to three coupled wet glue stations for, among other things, body, collar or neck ring labelling depending on the application. The food containers are sent past them after they have been transferred to the carousel and fixed by the centring elements. At the same time the integrated glue segments are covered with an exactly adjustable quantity of glue so that each one of them picks up precisely one label whilst passing.
Read more...
A gripper cylinder then pulls it off and presses it gently with the glued side against the precisely aligned bottle. A sponge ensures a homogeneous application. Labelling platforms rotate the containers so that the wet glue labels are applied tidily and brushed on without creases. The optionally available automatic magazine feed (see below) ensures that their supply does not run out too quickly and prevents unwanted production stops.
​ ​
Wrap-around labelling
Rotating harmoniously: a precise application all around.
A perfect fit, careful and without an offset: special units can be integrated into one or more of the up to three permanently assembled labelling stations of the HEUFT TORNADO II classic easily and flexibly for wrap-around labelling of baby food or jam jars, dairy bottles and other cylindrical food packaging – with individually controllable nozzles which apply fine spots of glue in the right quantity and exactly to the bottles fixed in platforms by means of centring bells. The containers are rotated harmoniously so that the labels can wrap themselves around them completely and precisely – at a speed which can be specifically regulated for different formats.
Read more...
The glue spots which have been applied pull the labels out of the magazine. At the same time a special nozzle applies a thin line of glue to the end of the label for the final gluing so that the overlap can be stuck precisely practically, without an offset, and brushed on carefully. A closed hot glue system keeps glue consumption low and prevents contamination. This reduces maintenance costs and increases operational reliability during the accurate application of wrap-around labels.
​ ​
Self-adhesive labelling
Applying accurately: perfectly sticking labelling results.
Dynamic, precise and accurate: corresponding units, with which one or more labelling stations in the HEUFT TORNADO II classic can be equipped, apply self-adhesive labels exactly. The food containers enter the labeller if the container stop which stops the production flow in the case of a malfunction is unlocked. The infeed worm ensures that the gap between them is correct in the course of this before they are taken over by the infeed starwheel and transferred to the machine carousel. This is exactly where the self-adhesive labels are applied precisely and with a close fit.Read ...
The roll with the labels is placed in the labelling unit with servo-controlled dispensing head for this purpose. Thus they can be peeled off at the dispensing plate and applied to the passing bottles using special pads. They are firmly clamped for this – in fact centrally between the rotating platform and the centring bell. Therefore nothing can slip and the labels remain stuck exactly where they belong.
​ ​
Label check
More than just labelling: direct presence check.
Double-checking, examining and verifying: the HEUFT TORNADO II classic can do more than "just" apply labels. It also checks the results of its work during the same process. The presence of the labels is checked using sensors. This direct quality assurance can be extended by numerous other checking and inspecting functions upon request (see below).
​ ​
Espulsione dei contenitori difettosi
Prevenire i richiami di prodotto: espulsione affidabile dei contenitori difettosi.
Veloce, attenta e accurata: la più alta precisione nel rilevare i difetti è realmente efficace solo se i prodotti difettosi vengono rimossi subito dopo. I sistemi di espulsione a segmento singolo o a multi-segmento della famiglia HEUFT svolgono questo compito con precisione e attenzione.
]
​ ​
Fast brand changes
Changing simply: adapting without tools.
Uncomplicated, time-saving and reliable: the HEUFT TORNADO II classic not only keeps time and personnel requirements extremely low during running operation. Brand and program changes are also dealt with fast and easily: no tools whatsoever are required in order to replace the change parts. The vertical adjustment of the labelling units is carried out just as automatically as the correct positioning of the sensors for checking the label presence. This saves human resources and reduces unproductive downtimes to a minimum.
​ ​
Central lubrication
Greasing automatically: minimum maintenance.
Central, automatic and economical: the correct amount of grease is applied to all the moving parts of the labelling machine so that everything always runs like clockwork. The integrated central lubrication system greases the main bearings and the rotary gears for the container platforms and an oil pump the labelling stations. A special labyrinth seal prevents water entering the closed oil system in the course of this. This ensures the durability of all the components sustainably. Complex maintenance work can therefore be dispensed with.
​ ​ ​
Optional additonal functions
Making even more possible: extensions to the range of functions.
Labelling machines with their modular design based on the HEUFT SPECTRUM II can be expanded at any time. Thus the range of functions of the HEUFT TORNADO II classic can be optionally extended with further functions for optimising and checking the labelling and product quality:
Read more...
The rotating cam is no longer controlled mechanically but electronically due to the use of servomotors. This makes it programmable according to the brand so that brand changes can be dealt with fast and easily. In addition this flex technology together with precise camera technology achieves a fine adjustment of the bottles with millimetre accuracy for even more precision when applying labels.

The automatic magazine feed (AMF) makes a non-stop labelling operation possible. The servo-controlled add-on module increases the label stock and therefore minimises the need for manual intervention: a new magazine is simply pushed into place during running operation when a magazine is empty. Standstills are therefore sustainably avoided and human resources effectively saved.

Camera-based modules check the position, fit, alignment as well as the brand purity of the labels. An intelligent colour sensor camera verifies the best before dates and barcodes which have been applied.

Special detection units check the fill height and the internal pressure.

A special collection table prevents the accumulation of containers in the outfeed.

Special sensors check the presence and the position of the closures. The logo detection identifies non-brand lids.

Special camera technologies carry out a gapless all-around inspection of the closures.

The HEUFT sonic checks the tightness of metal lids and crown corks.

The clean in place function saves time and supports the employees because it cleans the labelling stations automatically without the time-consuming dismantling of individual components.

The innovative hands-off dialog function produces genuinely responsive results during machine analysis and process monitoring and makes the voice control of the HEUFT TORNADO II classic possible.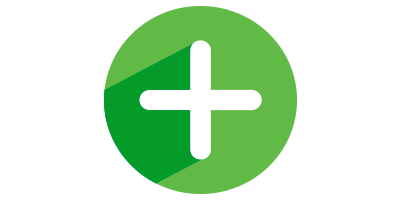 WEITERE BILDER?
​
​
HEUFT SPECTRUM

II
Automazione totale: unità di controllo universale per prestazioni ancora più elevate.
Completamente automatica, potente e universale: la famiglia elettronica HEUFT SPECTRUM II assicura la massima affidabilità di rilevamento durante l'ispezione e garantisce la qualità del prodotto e l'efficienza della linea produttiva. Essa è adatta per lavorare con moduli, sistemi e applicazioni diversi e convince grazie al suo elevato grado di automazione.
Leggi di più...
Permette di eseguire cambi formato totalmente automatici, senza alcun intervento manuale. L'interfaccia utente è autoesplicativa e risulta assolutamente intuitiva. In questo modo si attua un grosso risparmio per quanto riguarda le risorse umane. Hardware e software di ultima generazione sono stati sviluppati da HEUFT, mentre connessioni di rete all'avanguardia assicurano la massima potenza di calcolo e di velocità nella trasmissione dati in tempo reale. Il risultato: massima precisione durante il tracciamento, l'ispezione e l'espulsione del prodotto.
​ ​
HEUFT NaVi
Sapere sempre cosa fare: la guida utente audiovisiva e autoesplicativa.
Intuitiva, audiovisiva e adatta a tutti: non è richiesta alcuna conoscenza precedente per poter lavorare con affidabilità con i sistemi HEUFT SPECTRUM II. L'interfaccia HEUFT NaVi è autoesplicativa e guida l'utente passo per passo.
Leggi di più...
Un sistema di login RFID fornisce accessi riservati per ciascun utente e semplifica decisamente il loro rispettivo lavoro: ogni utente vede solo quello che deve vedere grazie ad un'interfaccia pienamente configurabile, visibile su pannello "touch-screen" e dotata di menù dalla struttura semplice, tutorial integrati e strumenti ausiliari che possono aiutare l'operatore nello svolgimento ottimale dei suoi compiti. Viene in aiuto anche un'assistente virtuale, la quale parla all'utente e gli spiega dove, come e quando intervenire. Concentrata sullo scopo finale e sugli aspetti essenziali – l'interfaccia utente audiovisiva HEUFT NaVi rende il lavoro con i sistemi HEUFT affidabile ed estremamente semplice!
​ ​
HEUFT checkPoints
Simply seeing where what has to be done: trouble-free localisation.
Clear, direct and purposeful: the user can cope immediately on the rare occasions when manual intervention is needed. Because eye-catching HEUFT checkPoints make it clear at a glance exactly when it is necessary to take matters in hand in addition to the audiovisual information which the HEUFT NaVi provides. The orange tags with clearly assignable letters are on the device components where intervention may be required. If the worst comes to the worst the HEUFT NaVi shows them on the touchscreen. The HEUFT checkPoints then even optionally flash on the respective component in each case. The problem is located without a long search. This saves time and human resources, shortens standstills and therefore increases productivity.
​ ​
Durable construction
Less maintenance: minimum wear and tear.
Solid, robust and low-maintenance: the HEUFT TORNADO II classic is made of stainless steel and galvanised components. All the moving parts of the low vibration machine are almost non-wearing and therefore very durable. Extremely low maintenance requirements. Thus the rubber parts of the glue segments are vulcanised and dimensionally stable. This ensures the exact positioning of the labels as well as maximum ease of servicing and minimum maintenance requirements. The wear and tear of the specially developed centring heads is also extremely low. The centring bells can be replaced quite simply in one easy movement. All the components which come into contact with the containers are made of plastic. This keeps the noise level during the labelling process to the absolute minimum. The result: a solid, durable and easy to service construction.
BILD IN nGRÜN
​ ​
HEUFT CleanDesign
Pulire con facilità: costruzione ottimizzata per l'igiene.
Accessibile, pulito e sicuro: il sistema HEUFT CleanDesign rende possibile l'uso dei dispositivi HEUFT in aree sensibili dal punto di vista igienico. Superfici inclinate facilitano la pulizia e prevengono l'accumulo di sporco.
Leggi di più...
Speciali canali e aperture permettono ai liquidi necessari per la pulizia di essere drenati completamente. Di conseguenza i germi e i batteri hanno poche superfici utili di contatto. Speciali alloggi e aperture garantiscono un'ottimale accessibilità. Le parti elettroniche sono totalmente protette. Le aree sensibili, quali i moduli ispettivi, sono a prova di polvere e protette contro spruzzi e getti d'acqua.
​ ​
Tecnologie di rete
Tutto in rete: essere "online" per far crescere efficienza e qualità.
Trasmissione di informazioni in tempo reale, acquisizione dei dati di produzione, analisi della linea e manutenzione da remoto: la rete è la risposta!
Leggi di più...
I sistemi HEUFT sono dotati di interfacce all'avanguardia di rete (Gigabit Ethernet e TCP / IP) e di database (SQL / DDE) per la massima efficienza della linea e del controllo qualità, con flussi di lavoro più veloci e semplificati. Pertanto dati di produzione, registri degli accessi, difetti di produttività e analisi dei valori HACCP sono disponibili online. Il risultato di tutto questo è una precoce identificazione dei problemi. La connessione ai servizi di HEUFT TeleService è protetta da firewall e garantisce l'assistenza remota 24 ore su 24.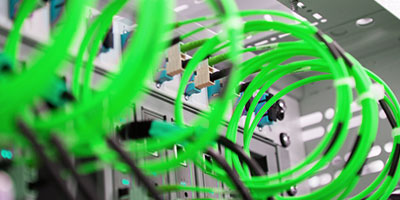 ​
versatile labelling machine of the new generation
highly automated HEUFT SPECTRUM

II

platform with audiovisual HEUFT NaVi user guidance
high-precision wet-glue, self-adhesive or wrap-around labelling during a single work process
integrated detection units for sustainable quality assurance
centralised lubrication for the complete machine
robust, hard-wearing and durable construction with the hygiene-optimised HEUFT CleanDesign
optional hands-off voice control
straightforward brand changes and minimum maintenance
minimum noise development
simple integration into existing lines
online connection for remote maintenance and production data acquisition
performance range – up to 1,2000 containers per hour